More History of Ison's Vineyards
Where It All Began
Our dad, Bill Ison is seen below lost in thought as he looks at an old mule barn on the family property. Do you see it? The old mule barn in the background? This is not an ordinary barn. Oh no, not even close. You see when our parents Bill and Leola Ison began shipping plants in the 1960's they looked at this old barn and could see the future.
This mule barn became the first home of Ison's Nursery & Vineyard. A telephone was added so customers could call. A desk was added in anticipation of business. Heaters were added to attempt to keep the workers warm. Everything in the new office / old mule barn was pretty much made. A wrapping table made from an old door placed on top of 2 barrels for support.
When this picture was taken this wonderful old mule barn had seen its best days long gone.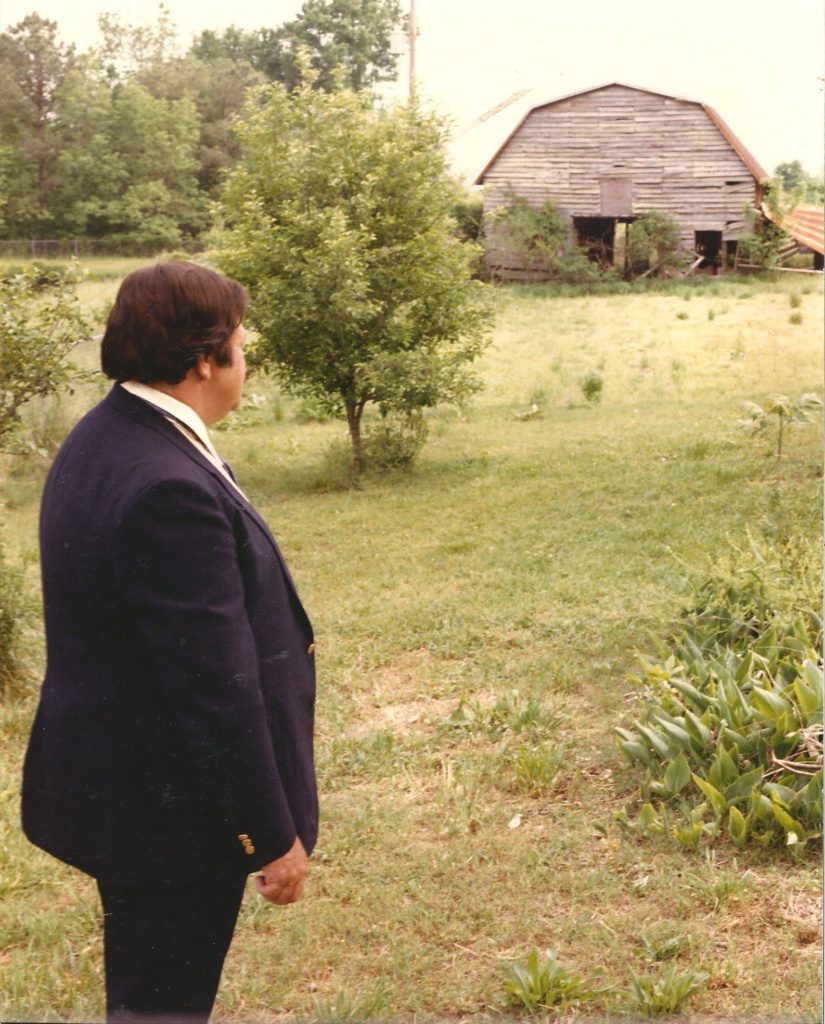 This is a peak inside of the old barn. Our grandmother Addie Mae Bates Ison wrapping plants getting them ready to ship. Her work station was an old door on top of 2 barrels. (I just love it.)
Our grandfather, Grady Ison working in the barn pruning muscadine vines, getting them ready to ship.

A few pictures from the same time era just outside.
Bill Ison in the vineyard.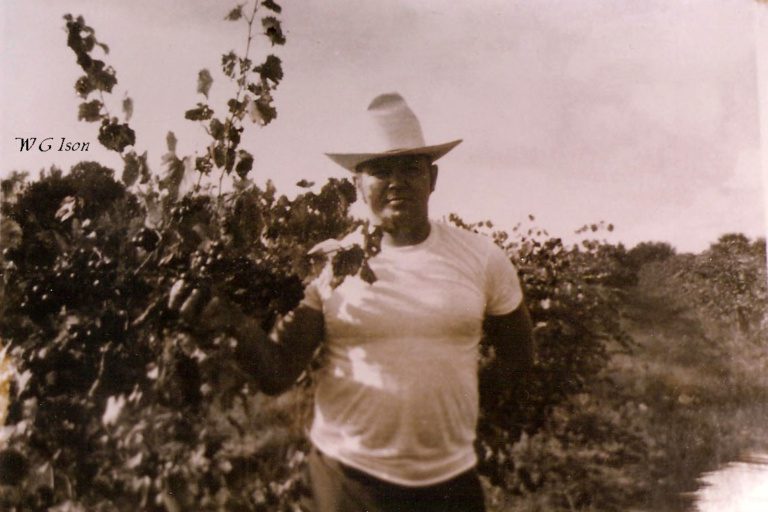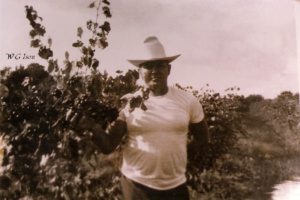 This picture was taken when we were experimenting with double arm trellises.
We always go back to the one wire system.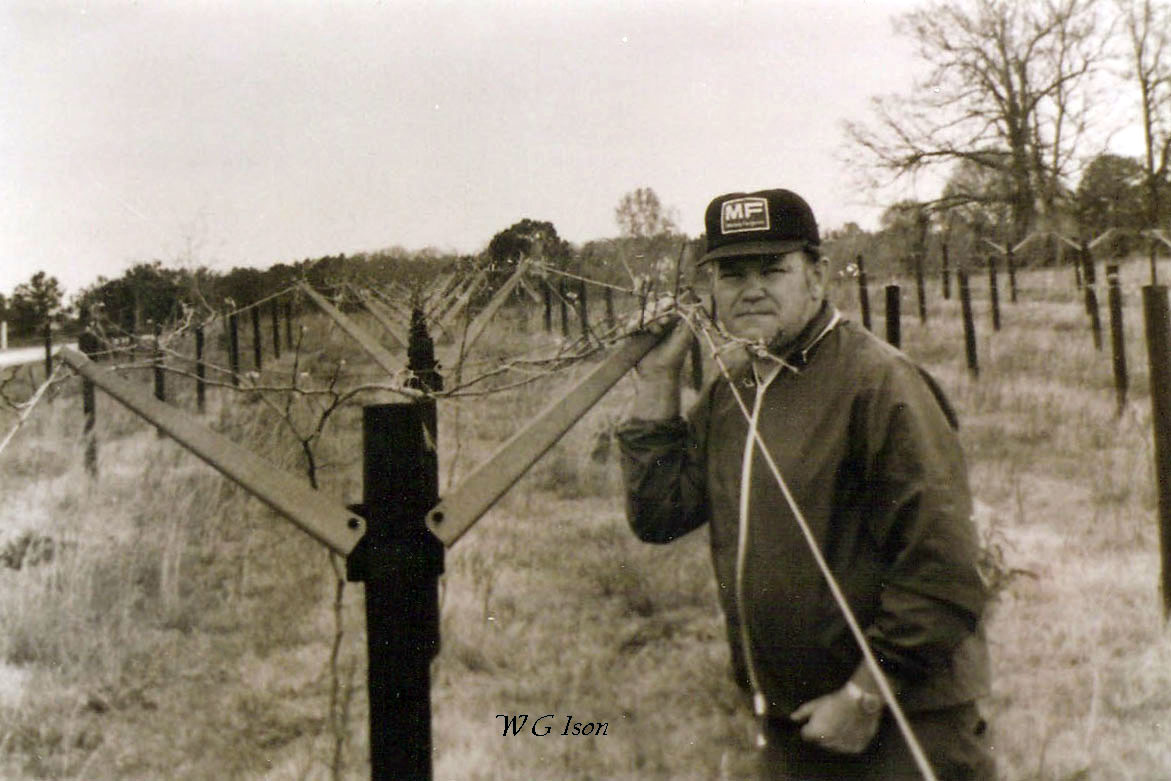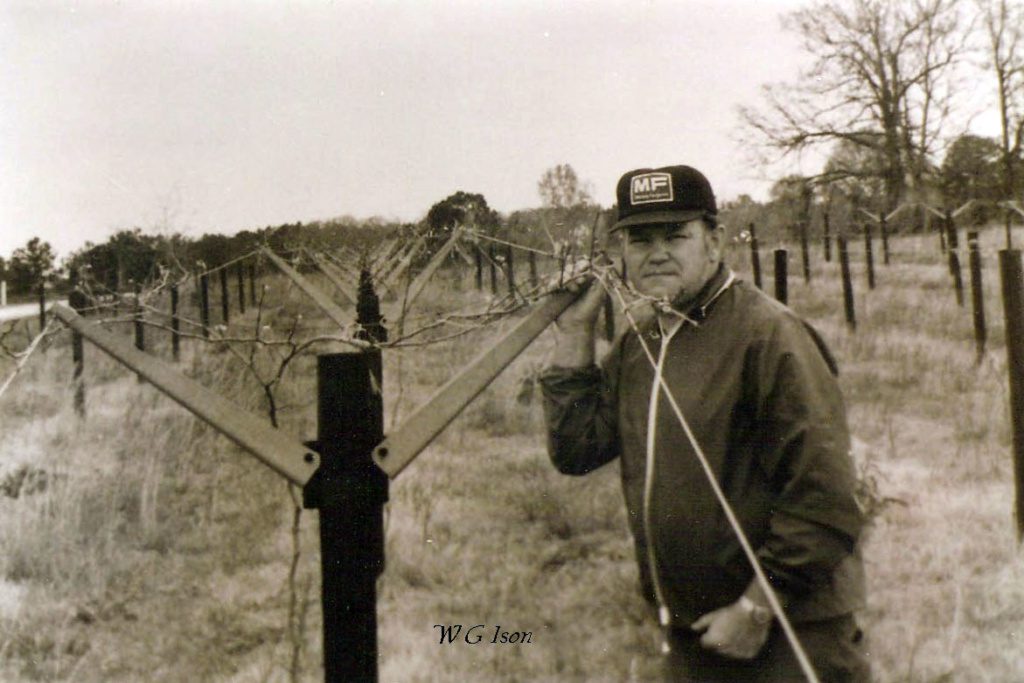 This is a copy of a page from an old old catalog.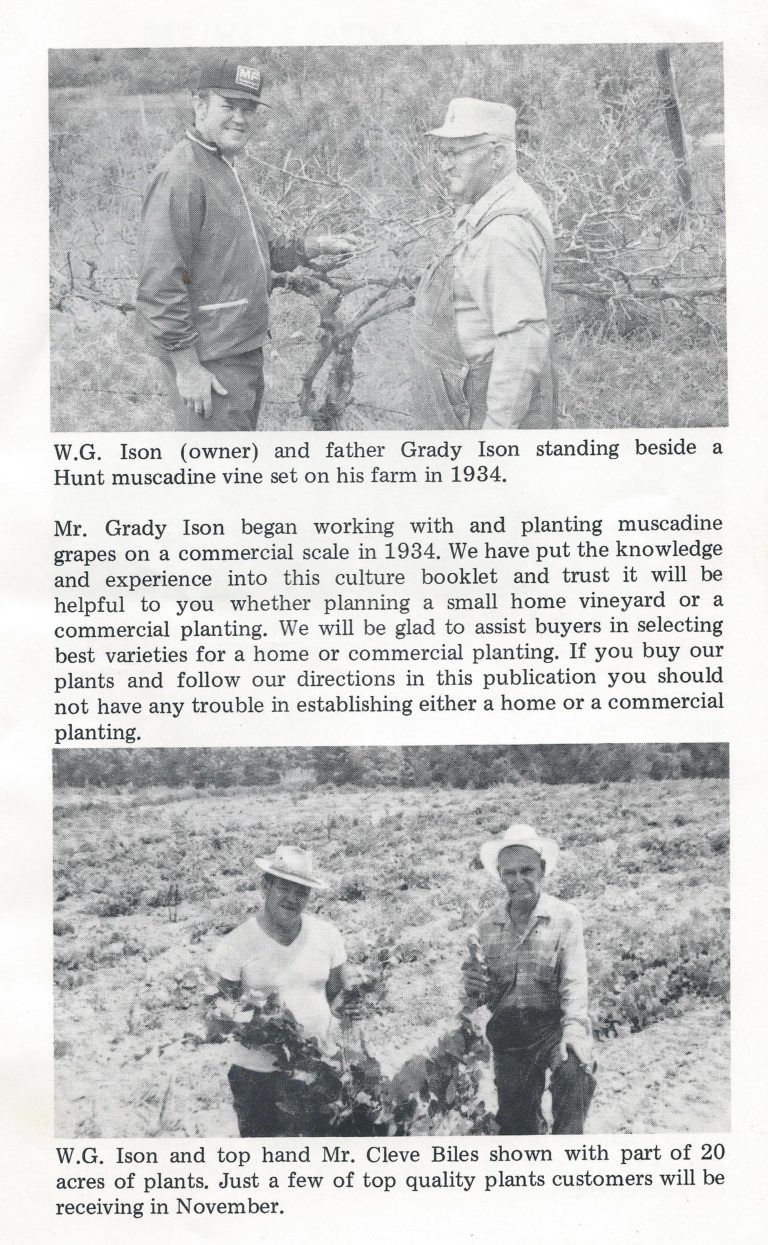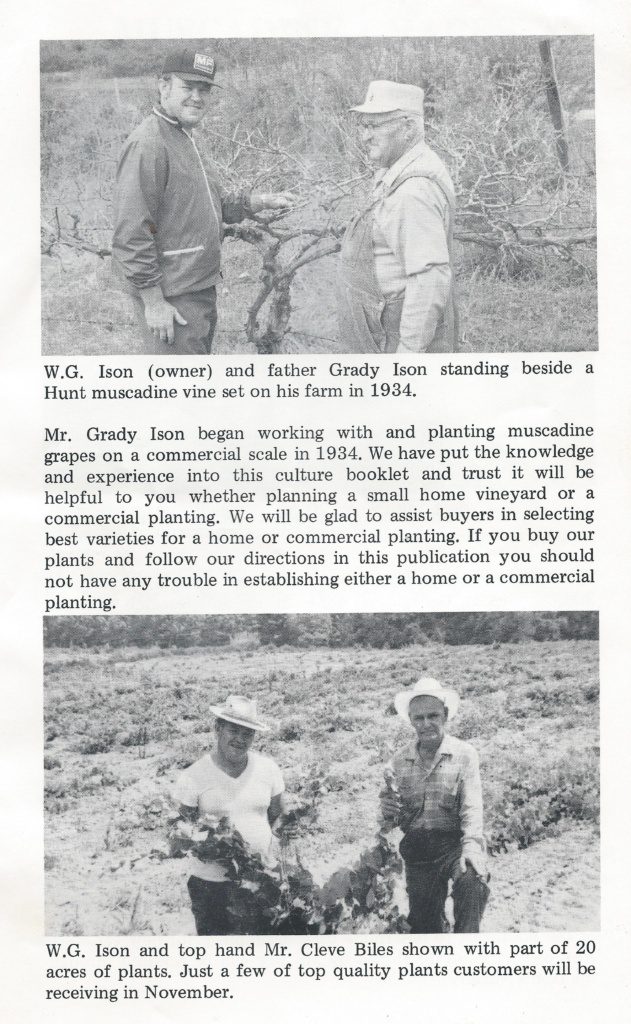 Do you have any of the following planted in your vineyard? Fry, Black Fry, Early Fry, Late Fry or Fry Seedless? They were all developed at Ison's Nursery & Vineyard and were named after Mr B.O. Fry.
(To us he was simply known as Pa Fry)
1909-1984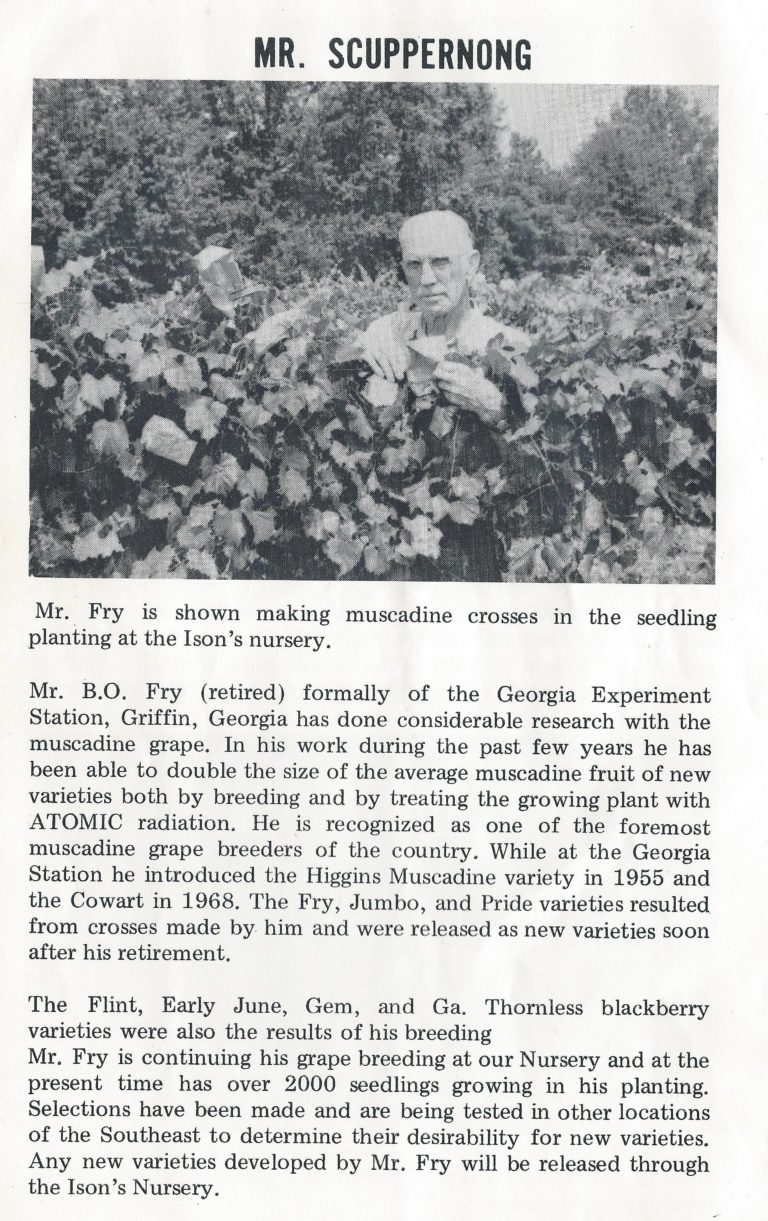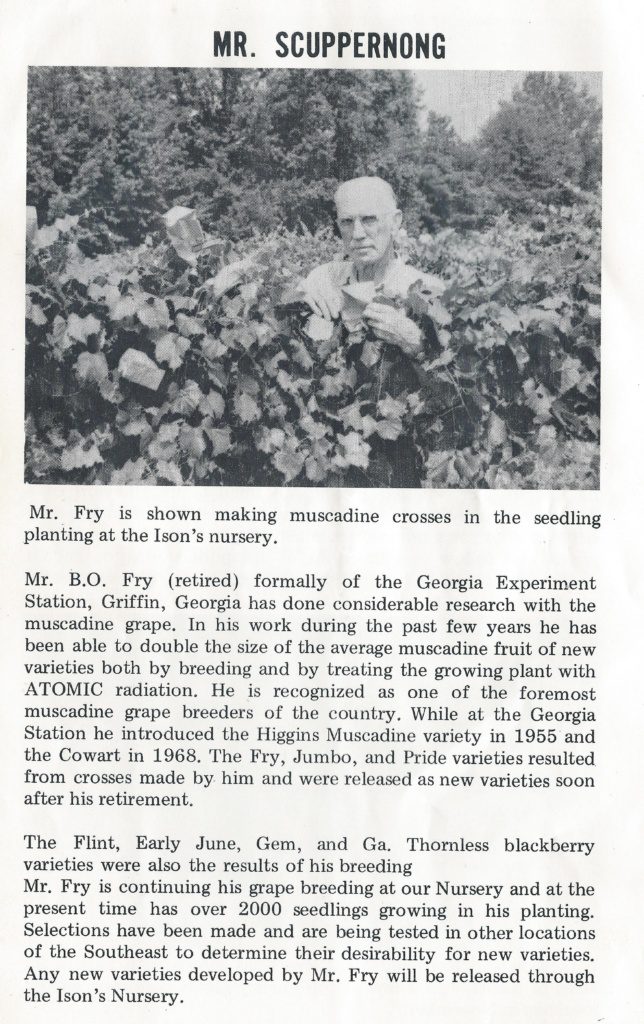 A few vintage catalogs. These are from the 1970's. I wish I had copies of them all.