The Gardener's Guide
Planting Instructions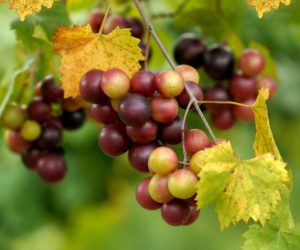 At Ison's Nursery, it's our pleasure to share our planting expertise with you. If you've ordered plants or trees, or are planning to, we encourage you to read through our detailed planting, watering, mulching and pruning instructions to help ensure you get the most productivity out of your plant. Planting instructions will also be included with your order.
---
Drip Irrigation
Irrigation For The Home Vineyard
---
Muscadines
Muscadine Characteristic Chart
Developing the Muscadine Vine Diagram
Planting, Pruning and Fertilization Instructions
Fall Maintenance
When is the best time to prune muscadine vines?
Quick Guide to Winter Pruning
Cold weather and muscadine vines
Vineyard Floor Management
Muscadine Harvest Season
Muscadine Vineyard Over-Production
Spraying for Disease and Insects in the Vineyard
Best wine varieties for the south
A Hard Lesson to Learn. Improper Summer Pruning.
Could muscadines be the next Big Thing?
---
Berries
Blackberries, Raspberries, Dewberries and Boysenberries
Blueberries
Strawberries
Other Berries
---
Fruit and Nut Trees
The easiest fruiting plants to grow in your home garden
*** General Instructions for Fruit and Nut Trees ***
Apples
Bunch Grapes
Cherries
Kiwis
Figs
Peaches and Nectarines
Pears
Plums
Persimmons
Pomegranates
Nut Trees
Vegetables & Root Crops
Horseradish
Rhubarb
---
Specialty Fruits
Currants
Gogi Berries
Jujubes
Kiwis
Mayhaws
Pakistan Mulberries
Pawpaws
---