Muscadines
The Muscadine is America's First Grape.
Click here to begin shopping from our excellent selection of Muscadines!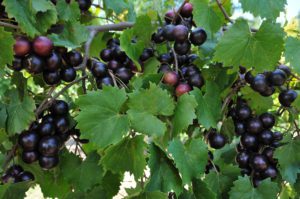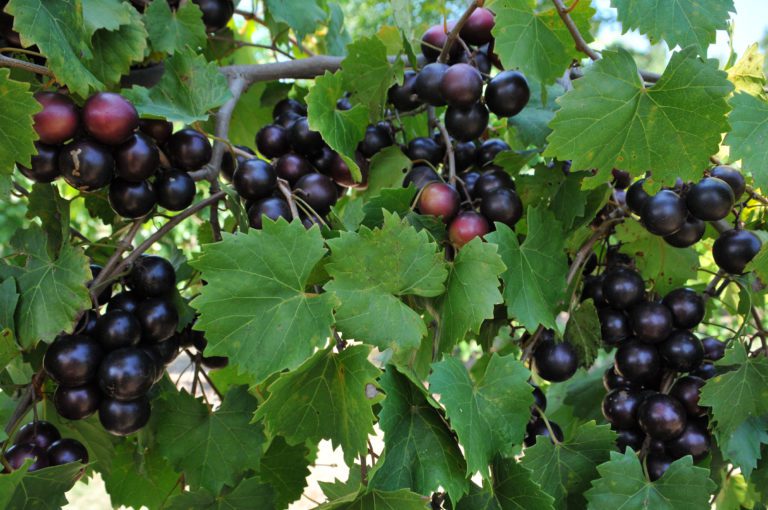 The muscadine is native to the Southeastern United States and thrives in our hot and humid climate. The vines can be grown organically since they require little or no spraying. You can enjoy this flavorful and healthy grape right from your own vineyard.
Muscadines can be grown from the coastal side of New York south to Florida, and west to Missouri, Kansas, Oklahoma and Texas. They can also be grown in parts of New Mexico, Arizona and the coastal sides of California, Oregon and Washington State.  Muscadines will grow best in zones 6-10. In colder climates, especially in zone 6, we recommend banking dirt up around the trunk about 10 inches during the winter.
Muscadine vines are either female or self-fertile. (Plant 15' to 20' apart)
Female varieties in general produce larger and sweeter fruit. Female varieties must be planted within 50' of a self-fertile variety for cross pollination to occur. Female Muscadine vines average 50-60 lbs. of fruit per plant.
Self-fertile varieties in general produce higher fruit yields. They are self-pollinating which means they will pollinate themselves and any female muscadine vines within 50'.  We recommend planting at least 1 self-fertile for every 3 female vines.  Self-fertile muscadine vines average 60-80 lbs. of fruit per plant although some varieties will produce even more.

Grow Muscadine Grapes Commercially
Muscadine fruit is an excellent choice for the commercial market. Fresh fruit, u-pick or your own winery. We are available to answer questions, help with variety selections and help you develop a plan that will work best for your area. Muscadine liners are also available to commercial growers with advance notice. (before June of each year)
Muscadine fruit is one of nature's richest sources of healthy antioxidants. The potential health benefits include preliminary evidence for effects against cancer mechanisms, so not only are muscadine vines fun to grow and eat but they are also very healthy for you!
There is nothing in our opinion more enjoyable than planting, cultivating and harvesting fruit from your own muscadine vines.
Click here to begin shopping from our excellent selection of Muscadines!