Muscadine Harvest Season
The Harvest Has Began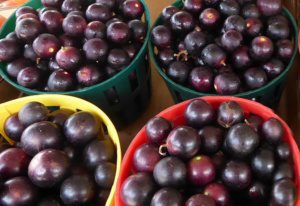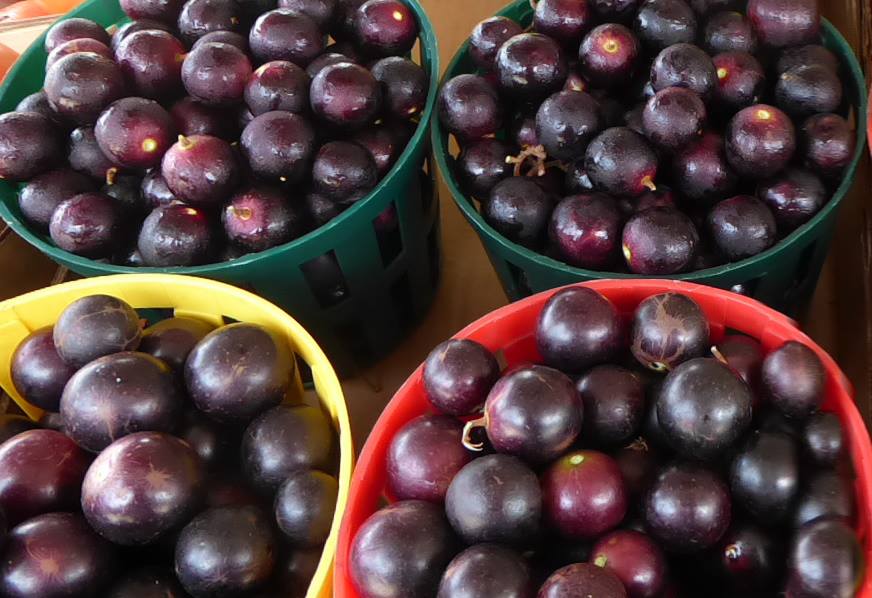 We started picking muscadines this morning much like we have for the last 83 years. For the most part things have not changed much, we still hand pick all the fruit and we always hope for the best and pick the rest.
The varieties that are ripening first are the Early Fry, Ison, and Lane. The early season varieties allow us to begin picking earlier and start generating income while we wait for the other varieties to ripen.
The muscadine season is a relatively short harvest time so if we can began harvesting fruit a week earlier it gives us a week of income that we otherwise would not have. On average we will harvest muscadines for about 10 weeks, some years a little longer and some a little shorter depending on the weather and fruit load.
This year we are running about an 85% full crop, the reason we are not at a 100% crop is due to weather conditions during the bloom and the fact last year was such a heavy crop that the vines did not set quite a full crop this year.
We will beginning shipping muscadine grapes from our vineyard to your home beginning in about 2 weeks, we harvest the fruit fresh and can ship in 4 quart quantities or 8 quart quantities. The quart clam-shell is similar to the container that strawberries are sold in at your local grocery store.
Of all the fruits available throughout the year muscadines are one of the few that are only available for a short window of time, so if you would like to order fruit try and get your order in as soon as possible. Muscadines are like Christmas, they only come around once a year. Order yours today